Chinese ban on iPhones? Think twice
Share - WeChat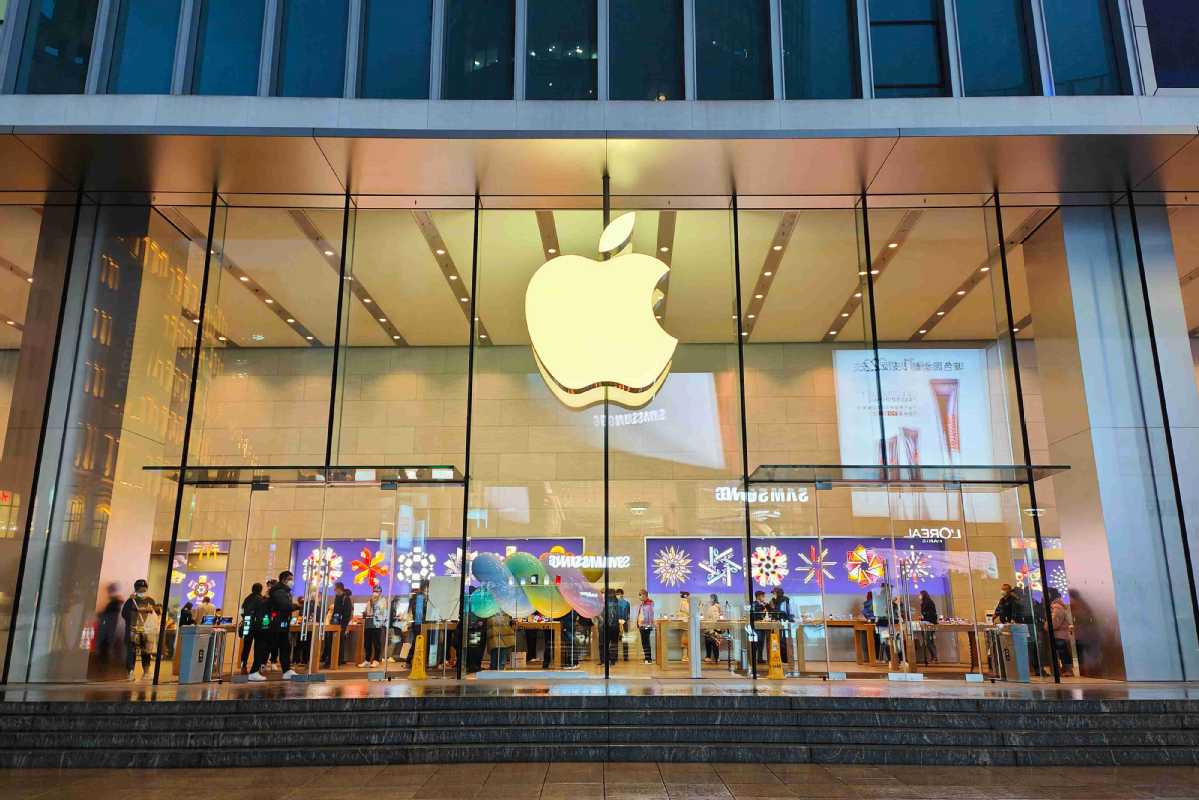 Some in the Western media are sensationalizing the tepid response of Chinese consumers to new iPhone products, and some previously went so far as to suggest that China was imposing a ban on iPhones.
This is absurd. As a market economy, Chinese consumers have the right to choose from a competitive phone market.
At an event held on Wednesday, Apple Inc unveiled its new series of iPhones, which come with new chips and new titanium shells and a USB-C charging cable. The iPhone 15 series comes after Huawei started selling its Mate 60 series and the Mate X5, among which the Mate 60 Pro is Huawei's first 5G phone made using in-house chips since the United States cut off the company's access to vital technologies.
The launch of the two brands' new phones elicited different reactions from Chinese netizens. For example, the iPhone 15's launch event was not on the most-searched lists of many popular Chinese online platforms such as Sina Weibo. In contrast, Huawei's Mate 60 series was trending on Chinese social media platforms during its launch in late August.
This could be because iPhone 15 lacks enough innovation. Some researchers point out that, of late, Apple has not been focusing on innovation, instead banking on brand loyalty to sell its smartphones.
They also said that Huawei's strong comeback gives users more choice, and will force Apple out of its comfort zone to focus on tech innovation, although it has been the most purchased smartphone in China for years. According to market research company Counterpoint, Apple dominated the Chinese smartphone market with a share of 19.9 percent in the first quarter of 2023, followed by Chinese phone brands such as Oppo (18.3 percent), Vivo (17.7 percent), Honor (14.6 percent), Xiaomi (13.6 percent) and Huawei (9.2 percent).
This shows that the market share of Chinese brands is growing quickly because of their relatively more affordable prices and tailor-made functions. Among China's more than 1 billion smartphone users, more than half are using middle-range handsets.
They also have a wide range of choices now. A number of Chinese smartphone makers are rapidly catching up and even surpassing iPhone in certain features.
The market share of smartphone brands in China clearly shows that smartphone sales are decided by market factors and not political factors. A spokesperson for the Chinese Foreign Ministry told a news conference on Wednesday that there are no laws, regulations or policy documents prohibiting the purchase and use of mobile phones of foreign brands such as Apple.
Contrary to the Chinese government's attitude toward foreign brands, the US government's imposing of sanctions on Huawei demonstrates trade protectionism. However, its efforts to contain China's high-tech development are doomed to failure.
China is now the third-largest market for Apple, and it remains one of the first 40 countries and regions where the iPhone 15 series will become available in physical stores from Sept 22.
China has also been a growth engine and manufacturing hub for Apple for years now. It brings in roughly 20 percent of the US tech giant's total revenue and is a key part of the supply chain for iPhones, MacBooks and other devices.
It's time the Western media stopped churning out these "ban" stories.
The author is a write with China Daily.
Most Viewed in 24 Hours
China Views