More than three years after he fatally shot two people during an anti-police brutality protest in Kenosha, Wisconsin, Kyle Rittenhouse announced Sunday that he's releasing a book about his "story of survival, resilience and justice."
"I never wanted to be a public figure," Rittenhouse, now 20, wrote on a website promoting orders for his book, "Acquitted." "I went to Kenosha to help my community — not become a whipping boy in the national debate. In less than three minutes, the direction of my life was horribly altered when I was forced to defend myself with deadly force."
The website includes zero details about a potential publisher or when the book will be available, except for a vague statement promising to "ship as soon as we can."
During his widely publicized trial in November 2021, Rittenhouse tearfully testified that he acted in self-defense when he shot three people with the AR-15-style rifle that he brought to the protest, killing two and injuring one. He said he went to the protest to help protect private property and act as a medic. A jury ultimately found him not guilty on five criminal charges, including two counts of homicide and one count of attempted homicide.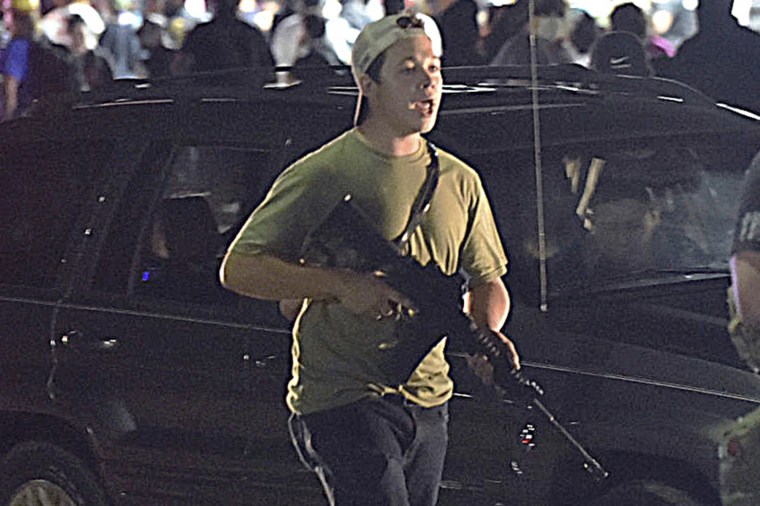 Rittenhouse became something of a darling among right-wing circles after his trial: Former President Donald Trump said Rittenhouse had visited him at Mar-a-Lago; Rep. Matt Gaetz of Florida said he would be open to hiring Rittenhouse as a congressional intern; and Rep. Marjorie Taylor Greene of Georgia introduced a bill to award him the Congressional Gold Medal (the bill has no co-sponsors).
He has also prolonged his moment in the sun by positioning himself as a victim of the "liberal media." He has spoken at conservative events, including at a Turning Point USA conference in 2021. He started a "Media Accountability Project" to "fundraise and hold the media accountable for the lies they say." He launched a YouTube channel about guns last year that appears to have been abandoned.
Rittenhouse says his book is an attempt to tell his story, one that began, at the national level, with two people's deaths. (Is it any wonder that his book announcement garnered intense reactions online?)
He certainly seems to be milking his notoriety for all it's worth.